Michael Blanco
bassist | composer
Press
Downloadable Press Pics
Spirit Forward made Ralph A. Miriello's Best of Jazz 2016 list at The Huffington Post!
Spirit Forward made Jay Miller's Best Jazz Albums of 2016 list at The Patriot Ledger!
MICHAEL BLANCO
Spirit Forward
Brooklyn Jazz Underground Records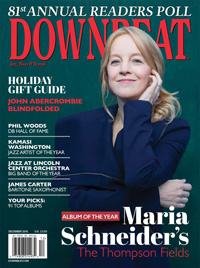 There's a deep mystic pull to bassist Michael Blanco's third album as a leader, befitting its otherworldly title. The eight original songs here have a guiding force beyond any one of the band's individual members, a collective energy that churns from within, propelling songs toward a specific end, while allowing for loose, probing discursions.
The bassist is joined here by an all-star ensemble of saxophonist John Ellis, pianist Kevin Hays and drummer Clarence Penn, and together the group reaches ecstatic levels of interplay. Hovering around a stretchy bass ostinato by Blanco on album opener The Mystic Chord, the group achieves a powerful rhythmic sway, always on the verge of careening into chaos yet holding together through the storm.
Equally cohesive, yet providing sharp contrast, the title track takes its cue from the slick and edgy stylings of Charles Mingus, complete with searing saxophone lines and lopsided swing. And Reasons To Be Pretty, which features Ellis on soprano, turns the light down to a palliative glow, in which Penn, Hays and Blanco exchange sparse, almost whispered strains of accompaniment. It's in these tender moments that Blanco and crew reveal their innermost strength.
-- Brian Zimmerman, DownBeat
MICHAEL BLANCO
Spirit Forward
Brooklyn Jazz Underground Records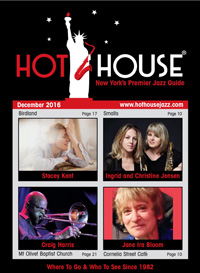 Sporting a rich, dark sound on the bass, Michael Blanco has been a highly sought-after talent since arriving in New York in 2000. A gifted bassist whose muscular lines are matched by lyrical upper register work on his solos, Michael particularly shines as a composer. Drawing on diverse musical sources within and outside of the jazz traditions, Michael achieves a gorgeous group dynamic in his music - at times darkly groovy, at others quietly contemplative, but always beautifully and intelligently executed, he reminds listeners of Brad Mehldau's efforts or of the ECM label's stronger offerings. His most recent release, this year's Spirit Forward, continues his exemplary work, and at the Cornelia Street Café he performs with the album's musicians: saxophonist John Ellis, pianist Kevin Hays and drummer Clarence Penn.
-- Seton Hawkins, Hot House Magazine
MICHAEL BLANCO
Spirit Forward
Brooklyn Jazz Underground Records

Spirit Forward carries several connotations in its name and sound. First there's the overt reference to bartender terminology and the way it connects to the music presented by the feisty and flexible foursome of bassist Michael Blanco, saxophonist John Ellis, pianist Kevin Hays, and drummer Clarence Penn. A spirit-forward cocktail is one which focuses on enhancing rather than masking the core characteristics of a base liquor through the addition of other spirits and suggestions. It's an intoxicating parallel for what takes place here, as the sonic signature connected to each musician is magnified by the presence of the others and the central idea of a song is highlighted by secondary ingredients. Then there's the relationship to movement in the titular term. It's as apt an idea as any to connect to this charged unit. Lastly, there's a nod to the act of putting one's being into the world through the creation and distribution of art. It's essentially an act of releasing one's spirit forward via music. A better title truly couldn't be found for this one.
A few listens to this album make it clear that Blanco's drink of choice is one that's both familiar to the taste buds at first sip and far-reaching in the way it hits the palate on the back end. Much of that is due to the chemical reactions engendered by this mixture of musicians. With Ellis, a longtime Blanco colleague who's both tuneful and adventurous in his approach, the bassist-composer brings the central flavors of his music to the fore; in Hays, Blanco found a kindred spirit who follows and writes any and all manner of recipes, be they simple and harmonious or complex and powerful; and through Penn, Blanco filters his own heartbeat and finds different rhythmic avenues to pursue.
The album opens with "The Mystic Chord," a taste of Alexander Scriabin as viewed through a post-modern mindset. Blanco breaks apart that composer's trademarked six-note chord and transforms it into a bass line to propel the music. He locks in beautifully with Penn, who nudges, pushes, and drives through everything. Ellis, meanwhile, sings, struts, and swoops through the song in appealing fashion, and Hays covers all the bases, doubling bass lines, twisting through the harmony as a soloist, and supporting the entire ensemble. It's a first glance at what proves to be an irresistible musical work brimming with bright thoughts, creative gestures, and well-built songs.
The program keeps on moving with "Notes From Underground," a waltz that nods to basement jazz clubs and the bass line that leavens the song. It provides a good opportunity to hear Blanco as a soloist, adding measured thoughts that make their mark and stand in sharp contrast to Ellis' stronger personality currents and Hays' sprightly finger dance. The numbers that follow—the melodious "Song Without Words," the swinging title track, the straight and flowing "Acrobat," the irresistibly bluesy "Last Stable Orbit"—all bring out different aspects of Blanco's personality while showcasing everybody in the group. "Reasons To Be Pretty," a low-key charmer that's perfect for Hays, and "The Boulevardier," a curtain-closing swinger that takes structural cues and inspiration from Thelonious Monk's "Green Chimneys," round out the playlist on the highly enjoyable Spirit Forward. It's a truly fulfilling listen from the first notes to the last.
-- Dan Bilawsky, AllAboutJazz.com
Track Listing: The Mystic Chord; Notes From Underground; Song Without Words; Spirit Forward; Acrobat; Last Stable Orbit; Reasons To Be Pretty; The Boulevardier.
Personnel: Michael Blanco: bass; John Ellis: saxophones; Kevin Hays: piano; Clarence Penn: drums.
Year Released: 2016 | Record Label: Brooklyn Jazz Underground Records
MICHAEL BLANCO
Spirit Forward
Brooklyn Jazz Underground Records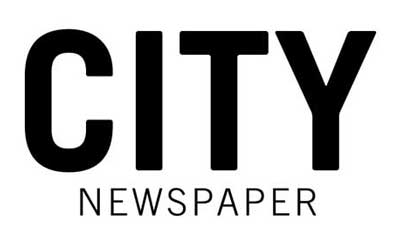 Bassists don't always get to step into the spotlight, so you may not have heard of Michael Blanco. Since moving to New York in 2000, he has performed with dozens of top jazz musicians, but that's just the tip of the iceberg. Blanco has been in the pit orchestras of more than 30 Broadway shows, recorded with Itzhak Perlman, and played on the soundtrack of the Coen Brothers' film "Hail, Caesar." Maybe it will take his excellent new album, "Spirit Forward," to put him on the map as not only a fine bassist, but a formidable composer and band leader.
To start with, Blanco has chosen some of the best players on the New York scene to join him on the album: saxophonist John Ellis, pianist Kevin Hays, and drummer Clarence Penn. Hays and Ellis shine every time they take off on a solo, and Penn displays his percussion prowess throughout the album. And when Blanco plays a solo, like the beautiful flight on "Notes from Underground," he proves that the bass can indeed occupy the spotlight.
-- Ron Netsky, RochesterCityNewspaper.com
MICHAEL BLANCO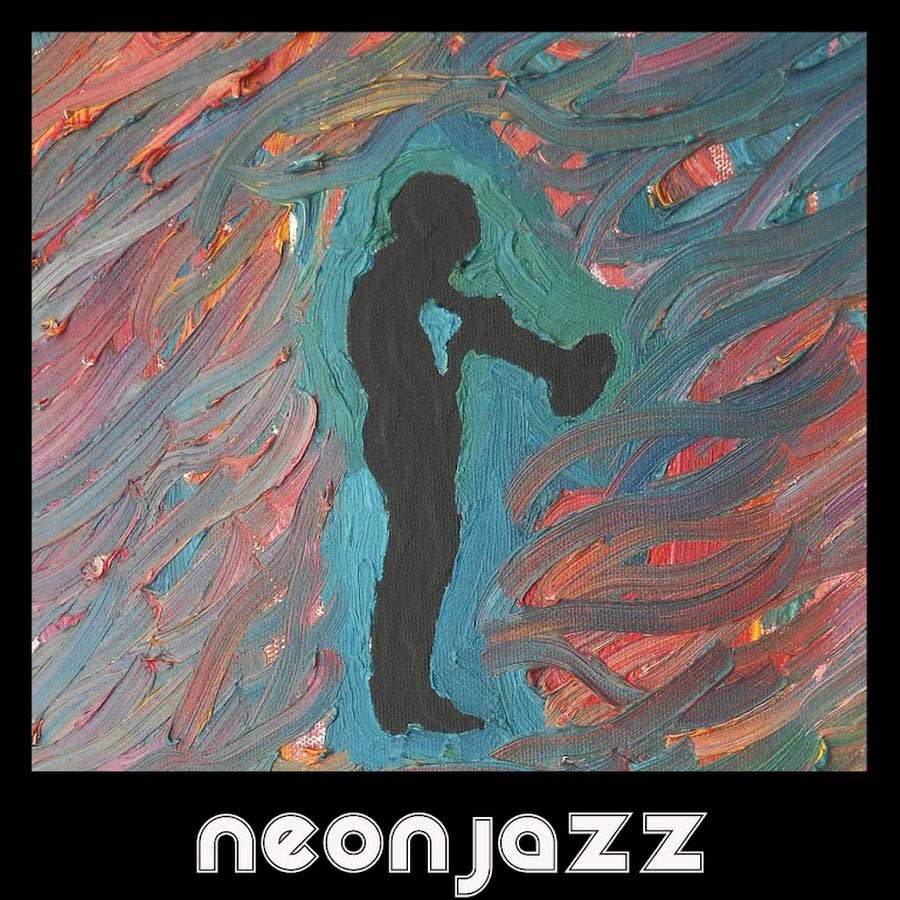 Spirit Forward
Brooklyn Jazz Underground Records
Interview on The Neon Jazz
---
No Time Like The Present made Scott Albin's list of the Top 50 Jazz CDs for 2013 at JazzTimes.com!
No Time Like The Present made Ralph A. Miriello's Best of Jazz 2013 list at The Huffington Post!
MICHAEL BLANCO
No Time Like The Present
Nineteen-Eight Records



A talented in-demand Broadway/jazz bassist, Michael Blanco's No Time Like the Present announces his second album as leader presenting a collection of refreshing new jazz originals offered by a dynamic quintet that features veteran saxophonist John Ellis and New York guitarist Jonathan Kreisberg among the cast. The two-time recipient of the ASCAP Foundation Young Jazz Composer Award, designs a sparkling session of riveting modern-style jazz not to be missed. Though it's Blanco's compositional skills that carry the date on this outing, the bassist's strong performance throughout is not to be dismissed as his solo performance on "Postcard (for solo bass)" so aptly demonstrates.

Overlooking the intimidating title ("Dutch Kills") of the opening track, the music reveals an elegant light texture marked by glowing solo statements from members of the band. The title piece is fast-paced and up-tempo featuring Ellis and Kreisberg trading salvos in the first burner of the disc. "You Really Shouldn't" follows in much the same vein this time featuring pianist David Cook and drummer Mark Ferber providing the energy. Propelled by torrid tenor solos and strong guitar riffs, the fire seems to burn brightest on the hard-driving "RSVP," one of the bassist's finest compositions. Another outstanding score is the spacious "Smithlike" featuring a superb bass solo from the leader and highlighting the saxophonist on the soprano.

All is not hot and steamy however, as warm-toned solos from both guitarist and bassist bolster the light and beautiful "Midnight," one of several mid-tempo, even mellow mood pieces on the album. The enchanting "Emily's Wedding" is a perfect example of some more tasteful light jazz perfect for a relaxing setting. Perhaps as a tip of the hat to saxophonist Ellis, the closing number, appropriately titled "Ellis Island" serves as the swan song for the reed man but also includes dynamic solos from the guitarist as well as the leader.

Michael Blanco is certainly one of the young guns in the jazz scene today and with No Time Like the Present brings the background bass to the front line of jazz. Comparisons to some of the finest jazz bassist in modern jazz such as Christian McBride, John Patitucci, Gary Peacock and Charlie Haden to name a few, are inevitable. His approach and clever charts can only serve to elevate his music and cement his reputation as an excellent composer and a bassist of note.

Track Listing:
Dutch Kills; No Time Like The Present; You Really Shouldn't; Midnight; RSVP; Smithlike; Emily's Wedding; Postcard (for solo bass); Ellis Island.

Personnel:
Michael Blanco: bass; John Ellis: tenor saxophone, soprano saxophone; Jonathan Kreisberg: guitar; David Cook: piano; Mark Ferber: drums.
-- Edward Blanco, AllAboutJazz.com
MICHAEL BLANCO
No Time Like The Present
Nineteen-Eight Records



Bassist Michael Blanco understands the meaning of originality - tastefully rolling out your creative vision while keeping the customer satisfied. On No Time Like the Present (Nineteen-Eight), all nine tracks are by Blanco - a high-risk move, since originals by definition are foreign to the ear and often drag on. But Blanco has a skilled writing touch - he twice has received the ASCAP Foundation Young Jazz Composer Award. He also has assembled a terrific ensemble for this CD. Saxophonist John Ellis and guitarist Jonathan Kreisberg are the front line. Joining Blanco in the rhythm section are David Cook on piano and Mark Ferber on drums. Blanco's playing is strong, and his solos are solid and never overstay their welcome. And the sound of Ellis and Kreisberg together is gorgeous. A beautiful album with compositional depth and technical maturity.
-- Marc Meyers, JazzWax.com
MICHAEL BLANCO
No Time Like The Present
Nineteen-Eight Records



Bassist Michael Blanco leads a melodious quintet with John Ellis/ts-ss, Jonathan Kreisberg/g, David Cook/p and Mark Ferber through a collection of impressive and invigorating originals. Lyrical and cheerful melodies like "Dutch Kills" and the title track feature Ellis with a vibrant tone on his tenor, while his soprano on the strolling "Smithlike" is strident and penetrating. An intriguing take on the standard "Emily," here titled "Emily's Wedding" caresses the original theme with a couple extra layers of satin. Kreisberg's guitar tone and stylings are impressively on display on "Midnight," while the leader's molasses thick and sweet-toned bass is gorgeously spotlighted on "Postcard." This guy has a great instinct for flowing moments of notes in all the right places.
-- George W. Harris, JazzWeekly.com
MICHAEL BLANCO
No Time Like The Present
Nineteen-Eight Records



Bassist Michael Blanco's second album as a leader titled No Time Like the Present, offers nine compositions by the young and talented musician. Hailing from the School of Creative and Performing Arts in San Diego, California, he moved to New York City in January of 2000. Since then, Blanco has played or recorded with several of the rising young stars of the New York City jazz scene and been a fixture in the orchestra pit of many a Broadway show, including The Book of Mormon and the revivals of stalwart shows like Grease and How to Succeed in Business.

On No Time Like the Present he has assembled some stellar players, all making their mark in the New York music scene. They include the multi-reed player John Ellis, the guitarist Jonathan Kreisberg, the drummer Mark Ferber and the pianist David Cook. The music, all composed by the bassist, includes some interesting twists and turns, all executed with precision and taste.

On "Dutch Kills" you are treated to some tight front line playing by saxophonist Ellis and guitarist Kreisberg, two formidable musicians, who negotiate the quick paced lines of the melody with precision and uncanny unanimity. Blanco's bass solo is full and buoyant. Ellis is a master of fluidity on his solo and Kreisberg's comps are spot on. Mark Ferber's floating drums serves to anchor the piece without impeding its flight.

The title song "No Time Like the Present" is another case in point. Blanco, Ferber and Cook set the ostinato vamp allowing Ellis and Kreisberg execute the darting melody line. After a sweeping guitar solo by Kreisberg that features some quixotic runs, the group takes off in a deeply swinging double time pace featuring Elllis' tenor. Ferber creates his own special magic with powerfully driving fills that float above it all to a tasty conclusion.

"You Really Shouldn't", though totally different, has the feel and swagger of Monk's "Well You Needn't." Kreisberg's electric guitar chords create some interesting discordant, Monkish-like sounds along the way as Ellis plays around the melody. Pianist Cook plays in his own disjunctive solo as Ferber and Blanco keep the rhumba beat.

The dreamy "Midnight" finds Kreisberg's using his echoed guitar to create a sensitive sound that lies somewhere between Dick Dale and Bill Frisell. Ferber is particularly subtle here laying down soft crashes in between delicate brush work and feathery rolls.

Throughout the album the front line of Ellis on saxophone and Kreisberg on guitar are especially in tune with each other, showing impeccable timing in executing difficult lines in tandem. This is especially notable on tracks like "RSVP" a medium tempo swinger that just nails it. Ferber and Blanco work so well together with such marvelous elasticity that they make the swing feel seem so easy to attain.

On "Smithlike" saxophonist John Ellis picks up his soprano, displaying some spidery lines that are light, soaring and carefree. Pianist Cook's solo is his most interesting on the album, moving back and forth on ideas before settling with a particular direction. Blanco has a strong bass solo where his fingers dance on his strings with warm, pliant pizzicato authority.

"Emily's Wedding" is a Blanco reconstruction based on the memorable opening line of another classic, this time Johnny Mandell's "Emily." Though nicely played, the song is a languishing ballad that does nothing to improve upon the original. "Postcard" is a song that features Michael Blanco on solo bass playing a repeating line that could be catchy but goes nowhere. The finale of the album is titled "Ellis Island" which returns the band to the unison front line playing that seems to be its forte. Jonathan Kreisberg ends the song with a cooking guitar solo that expands into a nice flurry of arpeggios, as Cook, Ferber and Blanco keep the rhythm cooking.
-- Ralph A. Miriello, NotesOnJazz.blogspot.com
MICHAEL BLANCO
In The Morning
Fresh Sound/New Talent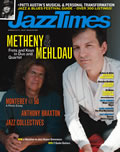 This outstanding release certainly doesn't sound like a debut album. Blanco, a repeat winner of the ASCAP Young Composer Award and a solid bassist to boot, has combined a dynamite sextet and 10 impressive modern-cool tunes for utterly winning results. The compositions share a dusky, imploring quality, with catchy, insistent hooks and compelling harmonies--several, such as the haunting "Point Of View" make the group sound like a miniature big band. It's a remarkable introduction that leaves one eager to hear more.
-- Forrest Dylan Bryant, Jazz Times
MICHAEL BLANCO
In The Morning
Fresh Sound/New Talent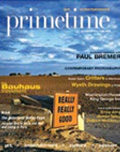 Judging from their prolific output, Barcelona-based Fresh Sound Records has a lock on signing and recording young jazz talent as evidenced by the dozens of CD's they release each year for the US and European markets. Worth far more than a passing listen is American bassist Michael Blanco's tight little ensemble recording called In The Morning (Fresh Sound New Talent), one of the strongest, most affable straight-ahead jazz recordings released late last year.
What makes Blanco's CD work so well is that he writes tunes that are both memorable and succinct- ten tracks make up the CD's reasonable 53-minute running time. The opening number, "Within Reach", has the kind of optimistic vibe and friendly melody reminiscent of the best tunes from the Yellowjackets. Nope, there are no electronics, gimmicks or sweetening here; this is good, modern music with roots in the jazz tradition. It's also a testament to Blanco's good taste and training that his compositions treat his players equally, as on the title track, a soulful little groover where each musician's contribution is important but one player doesn't overshadow the other. Other highlights include the hip duet between Blanco and his drummer called "A Long Way From Home", the scrappy "One More Time" and the classy "Moodswings", punctuated by a winning solo from the much-in-demand pianist Aaron Goldberg.
In addition to Goldberg, Blanco's regular band includes Rich Perry (tenor saxophone), Rob Wilkerson (alto saxophone), Alan Ferber (trombone) and Bill Campbell (drums). Engineer Michael Brorby favors a warm, naturalistic balance between the musicians that conveys a welcoming sense of space, like you've been invited to hear Blanco and his group in a well-appointed living room.
-- Nick Bewsey, Primetime A&E Magazine
MICHAEL BLANCO
In The Morning
Fresh Sound/New Talent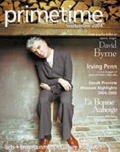 While jazz bassist/composer Michael Blanco may look stereotypical Young Lion/GQ, don't be misled- he's a composer of remarkable promise, and no slouch as a bassist, to boot. Morning features ten lyrical, quietly engaging originals, mostly on the mellow side of mainstream hard bop a la Horace Silver (in his less funky moments), and the gorgeous tenor sax of Rich Perry, whose approach recalls the shiny, hearty with a soft-chocolate-center style(s) of Benny Golson, Junior Cook and George Coleman. Blanco's writing/arranging has that rare melodic/harmonic sophistication that makes his quintet sound much larger, all the while avoiding sounding like 839 other straight-no-chaser discs. Get in on the ground floor, wake to Morning now.
-- Mark Keresman, Primetime A&E Magazine
MICHAEL BLANCO
In The Morning
Fresh Sound/New Talent



New York City always has room for another great bass player. And bassist Michael Blanco delivers a superb recording; his debut album, In The Morning. This two-time recipient of the ASCAP Foundation Young Composer Award (both in 2005 and 2006) presents some of those winning pieces on this new release from Fresh Sound Records.
All of the pieces included are by the bassist. His approach to composition is fresh and the arrangements are lush and compelling. The title track, "In The Morning," features the tenor sax play of Rich Perry and a nice solo by the bassist. "Point of View" swings in a medium tempo with a rich solo by alto saxophonist Wilkerson in this tight arrangement by Blanco. An up tempo groove sets the stage for the considerable talents of pianist Goldberg who really cooks on "Uptown Meditations;" and nice choruses by Rich Perry.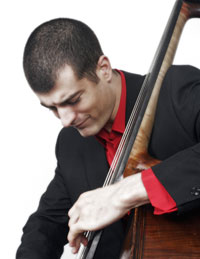 On his composition, "Rainy Afternoon," the bassist is featured and he delivers a lovely solo on this pensive ballad. Michael opens "Reverie" with an arco lead accompanied by pianist Goldberg. This haunting piece features the alto play of Rob Wilkerson. The arrangement of "Moodswings" is warm and swinging, highlighting trombonist Ferber, a cool piano stretch by Aaron Goldberg and a laid back tenor sax solo. The last track, "A Long Way From Home," is all Blanco; the bassist shows his chops as he lays down a funky groove and gets your toes tapping! Nice.
Michael Blanco was raised in San Diego, California and moved to Texas after receiving a scholarship to attend the world class Jazz Studies program at The University of North Texas. While he was there, he played, toured and recorded with the One O'Clock Lab Band and studied with renowned bass teacher Jeff Bradetich. Currently residing in New York City, Blanco stays busy with his jazz quintet as well as doing quite a bit of work on Broadway shows. He has played and/or recorded with Norah Jones (also a UNT alum,) Carole King, Maureen McGovern and Kristen Chenoweth. At the 2003 ISB Convention in Richmond, Virginia, Michael was a finalist in the Jazz Competition - playing with the legendary pianist Bill Mays and drummer Tim Froncek. Congratulations to Michael on this well done debut effort.
-- Paul Pearce, Bass World Magazine
MICHAEL BLANCO
In The Morning
Fresh Sound/New Talent



Transplanted San Diego native Michael Blanco, now a New York-based bassist, places himself among the top jazz bassists and composers with his new album. Polished, confident, imaginative, In the Morning is a mature album of straight-ahead jazz...It's a promising debut, and ought to put Blanco on most jazz fans' listening lists.
-- Jim Trageser, North County Times/ Turbula.net
(download pdf)

Bassist Michael Blanco seems to be making all the right moves...He throws himself wholly into harmonic rich and sophisticated style of jazz on In The Morning that is proof that he's absorbed a fair amount of theory in his time, but, as those composition awards prove, he's got a good ear for melody...Another fine effort from the Fresh Sounds label.
-- Tad Hendrickson, JazzWeek.com
(read more) (download pdf)
Michael Blanco is an imaginative
bandleader, an emerging composer
and a damn fine bassist.
-- Fred Hersch
Bassist/Composer, Michael Blanco is one of the new rising individuals who possesses an abundance of musical talent and savvy. In The Morning, his new recording, is a perfect example of excellent world-class bass playing combined with a great program of sophisticated original compositions.
Bravo Michael!
-- Rufus Reid
Blanco dwarfed the double bass with his musical prowess. His expert fingers coasted on the strings to make exciting stops in the most interesting places.
-- Jamaica Gleaner
(review from Ocho Rios Jazz Festival)
(read more)
MICHAEL BLANCO
In The Morning
Fresh Sound/New Talent

Bassist, born and raised in San Diego, studied at North Texas (evidently a strong jazz program), moved on to New York. He puts his compositions forth on a broad pallette with five or six pieces, and he's managed to draw on first rate players all around: Rich Perry on tenor sax, Alan Ferber trombone Aaron Goldberg piano, Bill Campbell drums, plus two cuts with Rob Wilkerson alto sax. Perry sounds terrific, and of course I love Ferber's solo. But my favorite moment turns out to be the bass lead on the closer. Educated postbop, impressively executed.
B+(**)
-- Tom Hull, TomHull.com
MICHAEL BLANCO
In The Morning




O's Notes: These are mostly gentle ballads like "Rainy Afternoon" with Michael taking a beautiful solo on bass. Blanco wrote and produced all ten tunes and allows each of his team to express themselves. His prime musicians are Aaron Goldberg (p), Alan Ferber (tb), Rich Perry (ts) and Bill Campbell (d) with Rob Wilkerson (as) pitching in on two tracks. Among the best were the upbeat "Uptown Meditations" featuring Aaron and the warm brass of "Moodswings".
-- D. Oscar Groomes
(O's Place Jazz Newsletter)
www.OsPlaceJazz.com